Be exam ready with X-kit Achieve Study Packs
X-kit Achieve 3-in-1 Study Packs
Subjects available
Mathematics
Physics
Chemistry
Life Sciences
Accounting
English FAL
English HL
Afrikaans EAT
Afrikaans HT
X-kit Achieve 2-in-1 Study Packs

Subjects available
Mathematical Literacy
Geography
Economics
Business Studies
Wiskundige
Geletterdhied
Fisika
Chemie
Lewenswetenskappe
Explore our X-kit Achieve range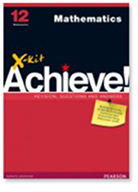 X-kit Achieve Study Guides
Step-by-step explanations, worked examples, and plenty of exam practice to help you throughout the year.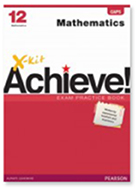 X-kit Achieve Exam Practice Books
Full exam papers with complete memoranda to ensure you are exam ready.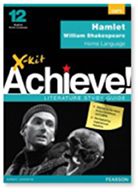 X-kit Achieve Literature Study Guides
Detailed summaries and analysis, character descriptions, themes and exam guidelines.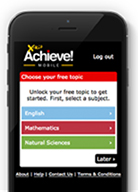 X-kit Achieve Mobile
X-Kit Achieve Mobile will help you prepare for tests and exams on your cellphone.