PODCAST: My Children! My Africa! The characters
by
mickey.geldenhuys
It is important to study the characters of a play because in your literature exam you may need to state the similarities or differences between characters. Listen to the podcast to understand the personalities and emotions of Mr M, Thami and Isabel and how they change during the story.
To listen to the podcast, visit the X-kit Achieve channel on iono.fm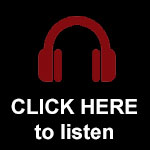 My Children! My Africa! The characters
Welcome to Pearson South Africa's podcast series on the Grade 12 Study Guide: X- kit Achieve My Children! My Africa! In this podcast you will learn more about the main characters in the play.
At the centre of the play's action is Mr M, the teacher. Anela Myalatya is 57 years old. He believes that the key to winning the struggle for freedom and equality lies in education and the power of words. Mr M is a dedicated teacher who does everything in his power to inspire his students. He is unmarried and lives in a small room at the home of the Reverend Mbopa. He lives only for his job.
Mr M is an 'old-fashioned' type of teacher. He believes the teacher is in charge and that learners must do as they are told. This is where he and his favourite student, Thami Mbikwana clash. Thami – like many young people – is impatient. He wants immediate change rather than slow reform.
Mr M believes in the teachings of the Chinese philosopher, Confucius. Confucius teaches that learning and thinking must go together and that one must achieve one's goals through peaceful means. Mr M is worried that his learners will die in the Struggle and that their education will suffer because of the boycotts. He tries to stop the boycott by giving the names of the leaders to the police. This has disastrous results for the leaders and for Mr M – he is seen as an informer or impimpi.
Thami, like Isabel, has leadership qualities and a gift for words. His early ambition had been to serve his people as a doctor but now he has changed his mind. He sees poverty, unemployment and angry frustration all round him. Like other young people he supports the fight against apartheid because he wants action now. But his friendship with Isabel is not acceptable to the Comrades, nor are Mr M's views acceptable to them. Thami tries to protect his teacher but it is too late. Later he has the courage to meet with Isabel and inform her that he is going into exile to join the struggle.
Isabel Dyson is an 18-year-old intelligent, independent-thinking student at the all-white Camdeboo Girls High School. She admires Mr M's energy and commitment. The debate at Zolile High opens her eyes to the realities of apartheid. For the first time she is meeting black South Africans on an equal basis. Isabel is a typical representative of well-meaning white liberals who oppose apartheid but fear violent confrontation. Caught in the middle, she doesn't know ''what to think or feel anymore.'' She struggles to understand why Mr M has been punished so violently. To her it seems like murder. But finally she is able to understand Thami's point of view. She therefore dedicates herself to doing the right thing, like Mr M's Confucius.
That's all we have time for now. But please note, there is more about the characters on pages 27 to 29 in your X-kit Achieve Study Guide. Thanks for listening and good luck for your studies. 
Grade 12